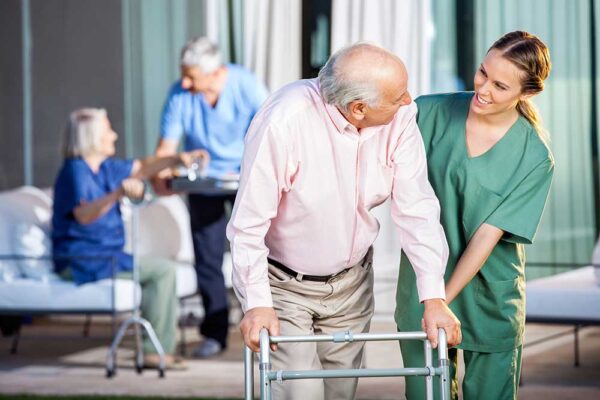 The Certified Nurse Assistant Program covers patient care skills and procedures in long term and rehabilitation facilities. It is a hands on course that consists of classroom learning as well as clinical site experience. Students will also become CPR certified during the class and have a background check completed.
As an important member of the healthcare team, a nursing assistant provides direct care to patients in long-term care, acute care, and home health care settings. Working under the supervision of a licensed nurse, the CNA's role may involve assisting patients with the activities of daily living, collecting samples for lab testing, assisting with rehabilitative and restorative treatments, observing patients and reporting any adverse reactions to medications or treatments, answering patient calls, setting up medical equipment for procedures, moving patients from the bed to wheelchair and vice versa, and communicating with patients, their families, and other members of the health care team. In preparation for the roles and responsibilities of a CNA, the California Department of Public Health requires prospective nursing assistants to complete an approved training program and take the Nursing Assistant Certification exam administered by Pearson Vue or the American Red Cross.
After completion of the course, students will take the certification exam to become certified by the State of California. Classes are a trimester (12 weeks) and students meet three days a week. 
The CNA curriculum consists of the following elements:
Safety and Cleanliness
Communication
Basic Needs of the Patient
Personal Care of the Patient
Activity and Exercise
Foods and Fluids
Elimination
Vital Signs
Special Procedures
Mental Health